Trolling and Jigging Lake Erie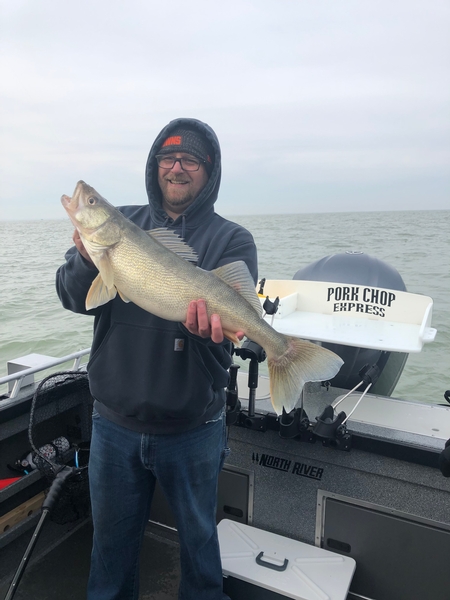 Fished with a few customers on Friday 4/5 and it was rough in the morning and very muddy from the big blow that came thru Thursday night. took some time but we found some fish trolling north of Kelly's and the finished the day jigging on the reefs in front of oak harbor. they finished with their two man limit.
Saturday I fished with a friend and we where looking for big fish. the biggest we could find was 7.5 lbs but we had a nice day on the lake and he took home a limit.
Sunday was a trip with a crew of 5 and they wanted to fish for big walleye. we trolled north of the reef complex in front of oak harbor and we trolled up some very nice walleye. a 10lb, 2 - 9lb, 2 - 8lb and a basket full of smaller fish but all where solid nice fish. We trolled 1.3 mph and any color worked as long as it was blue. The fish wanted blue and husky jerks worked the best. Bandits where second favorite. great day on Lake Erie.
Posted in: Uncategorized