Pork Chop Express Charters - A Premier Fishing Charter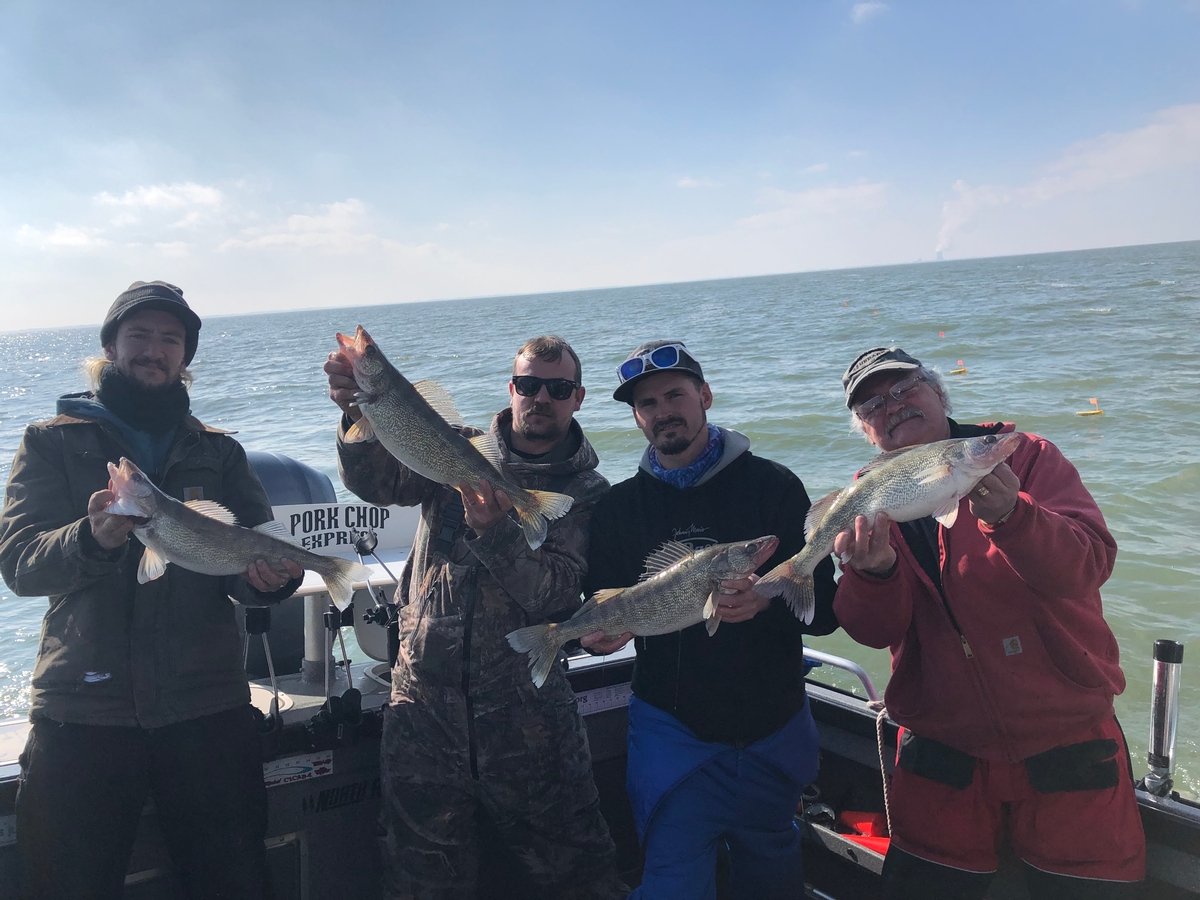 Jigging For Walleye
From early April thru early May jigging for walleye can be a very productive and fun technique. This can be done around the reefs in Lake Erie where the walleye are spawning on structure. This is performed with rod in hand and gives a more action packed feel to walleye fishing being able to feel the fish bite. 6 foot jigging rods with 5/8 to 1 oz jigs are used with stinger hooks sometimes tipped with minnows. Blade baits can be used as well on the Lake.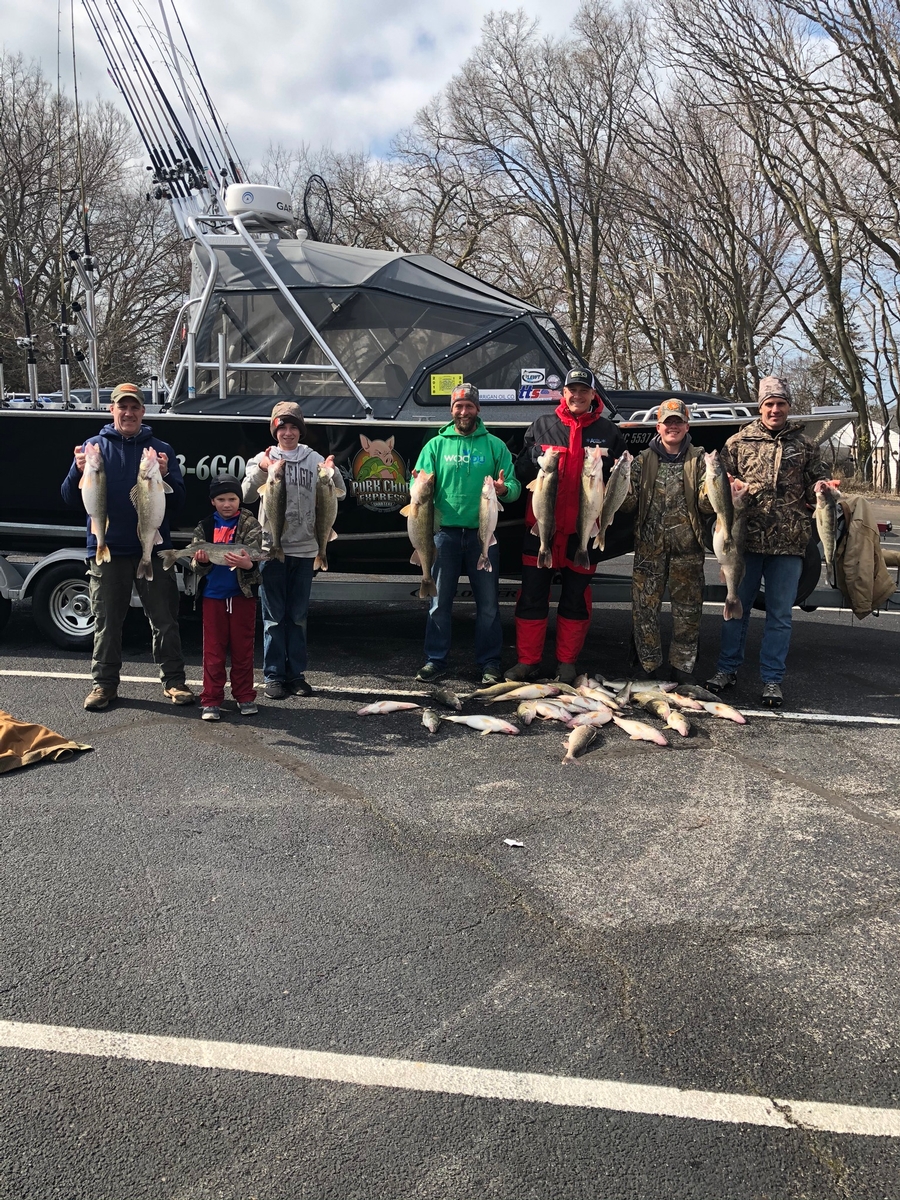 Great Lakes Trolling
From march thru ice up in the fall/winter trolling can produce fish on Lake Erie. We fish with body baits mainly from April thru June then from late May thru September start shifting to spoons and spinner harnesses with crawlers as the water temperature warms. We use small planer boards to spread out our lines. We use in line or snap on weights, dipsy divers and jet divers to get down to the needed depth depending on how deep the fish are. The fish tend to migrate toward deeper water as the water warms thru summer, then turn and migrate back toward shallow water as it cools in the fall.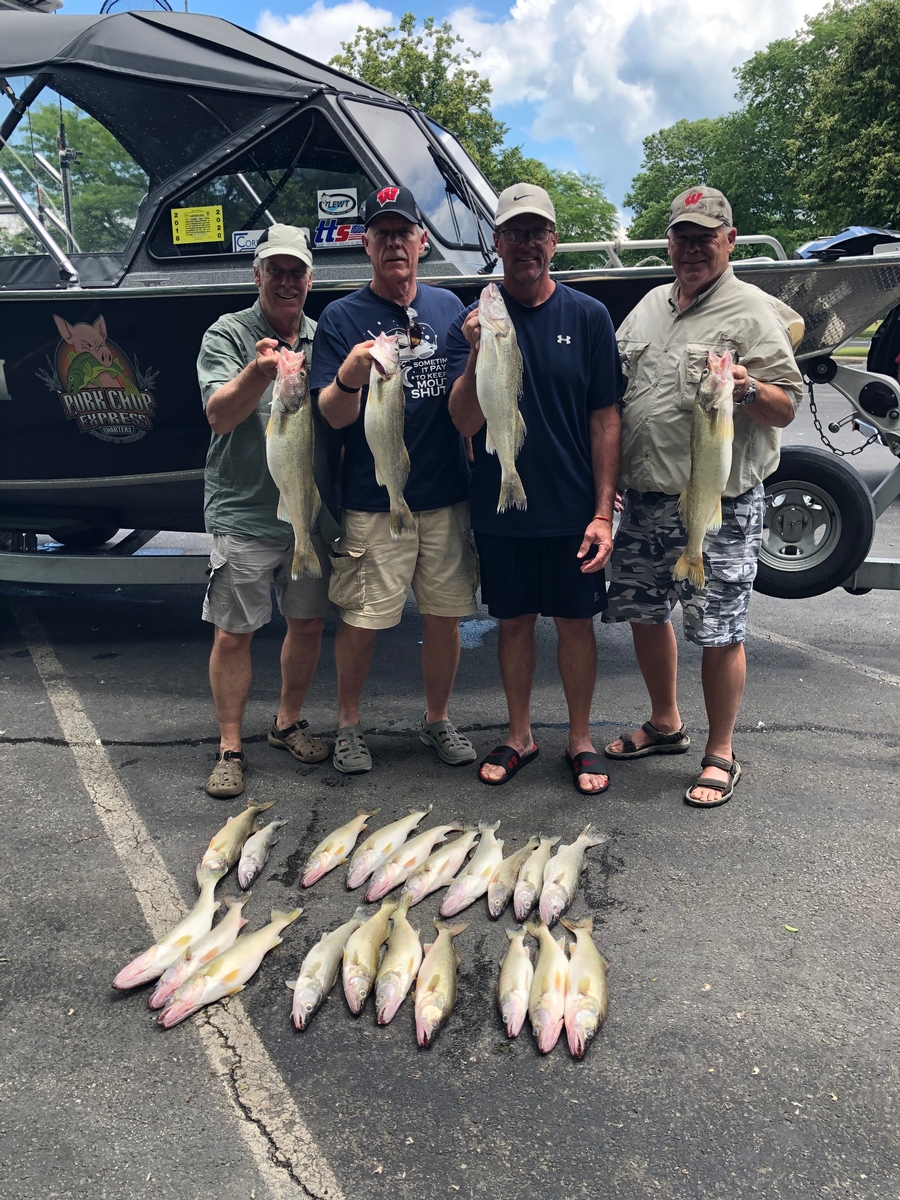 Walleye Drift Fishing
From June thru August drift fishing or casting weight forward spinners can be productive. The fish tend to get a little sluggish and particular this time of year in the warm water and drifting weighted spinners and spinner harnesses is a very productive presentation. This is completed with motor off and just drifting with the wind and drift bags out to control the boat while dragging the baits along. This can be rod in hand as well which gives a great feel for the fish hitting the bait.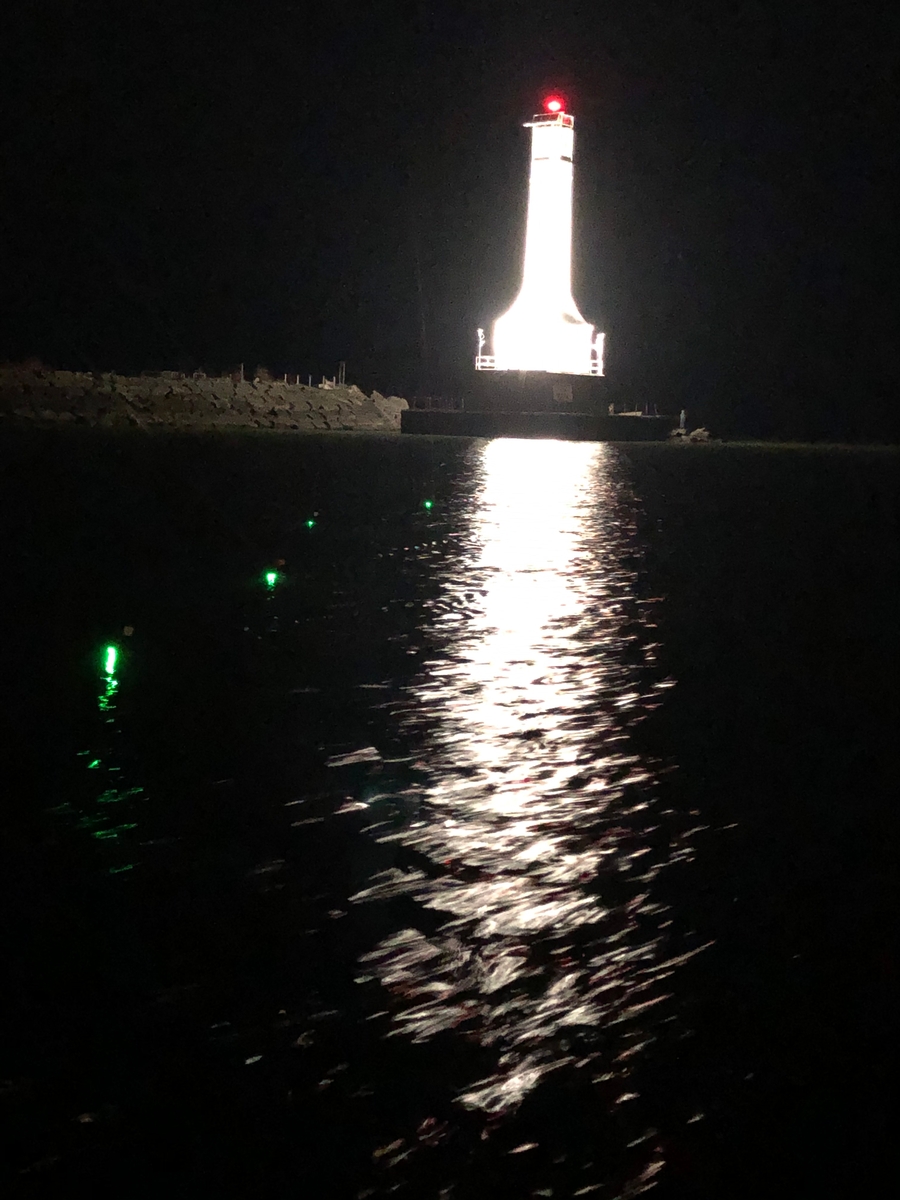 Night Fishing on Lake Erie
The fall time of year is good for night fishing shallow water close to shore. Walleye are a natural night feeder and are very active at night. We light up the small planer boards and send them out with body baits usually very high in the water column and watch the boards go back as the fish hit the baits. It is a lot of fun at night watching the fish take the baits with the lights.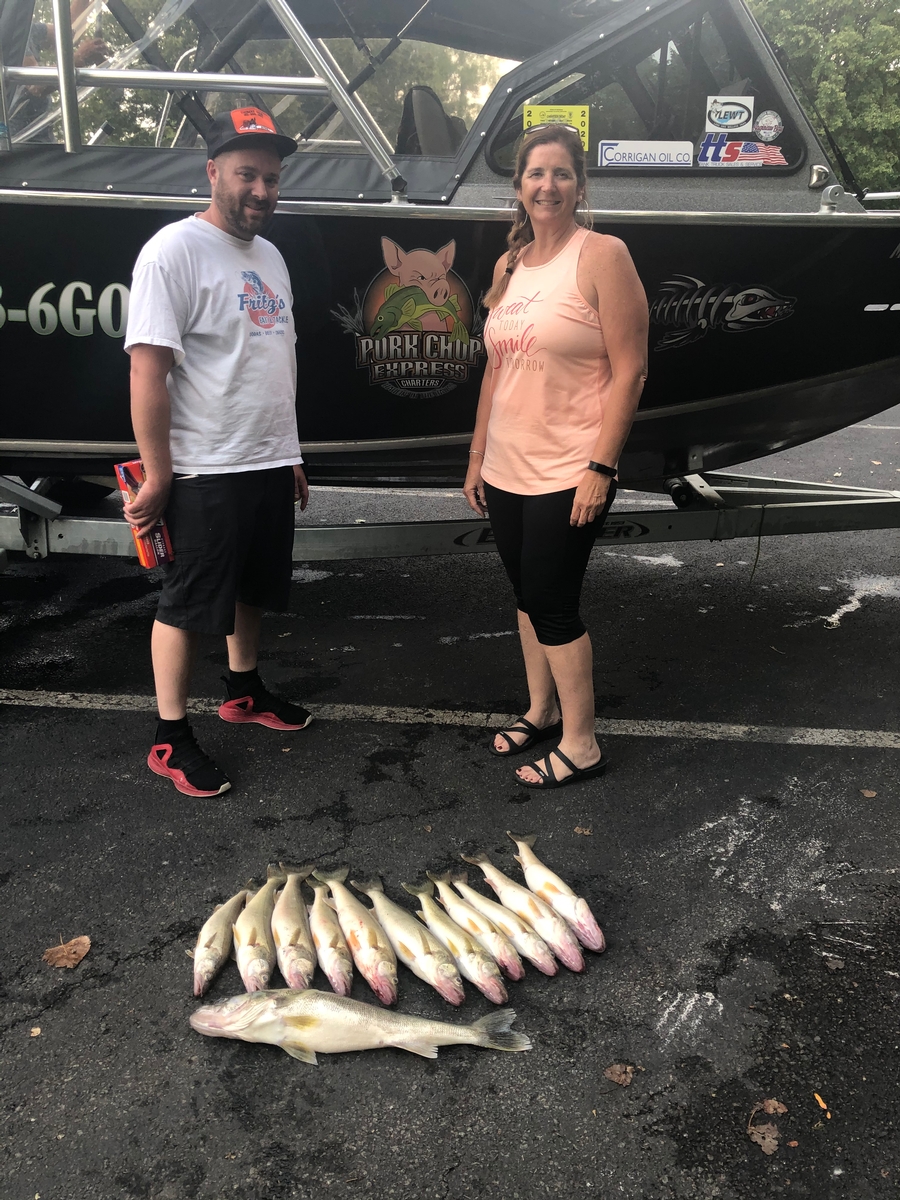 Learn From Captain Sam
If you have your own boat and gear but want some training on how to use it I can help. Just tell me what you are trying to learn and we can build a charter to teach you how to do it. We will spend the time needed to explain the technique and put it to use while catching some fish with the focus being on teaching more than fishing. Call Captain Sam to discuss your goals so he can put together an informative training charter for you that will be productive.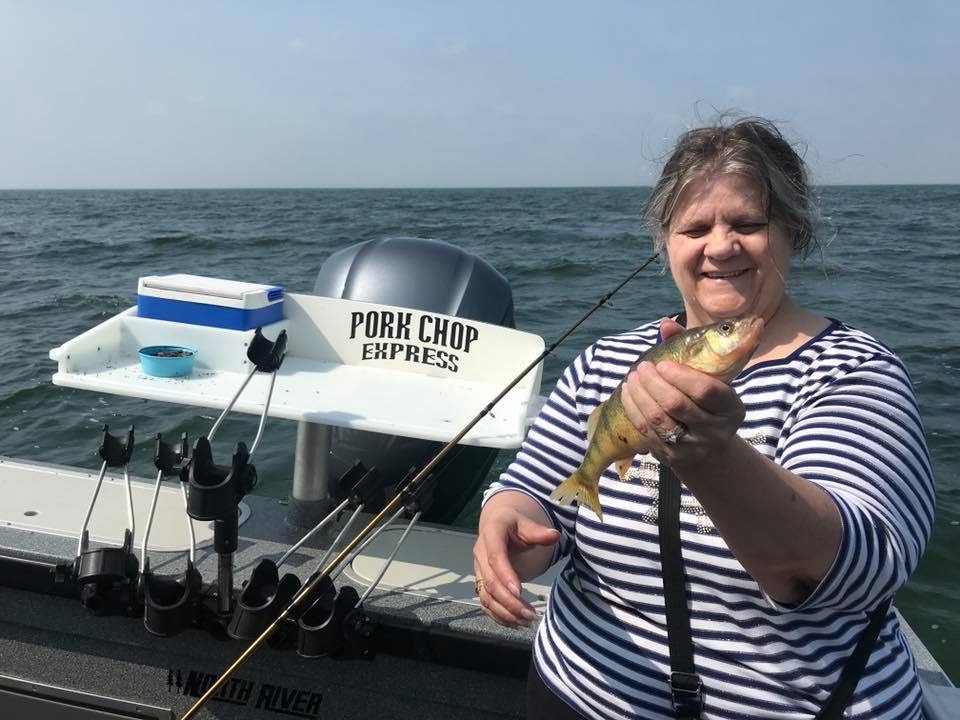 Perch trips
Starting in August thru October we offer perch trips. We search out schools of perch and anchor up and drop two hook rigs with minnows down to the bottom and jig them until we get on the bite. This is a rod in hand fishing trip and it is lots of fun. Sometimes we get two at a time.
Lake Erie Fishing 2018 Gallery